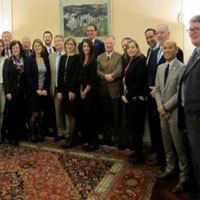 Netherlands Trade Mission
In November, 2105 Seashore Consultants Ltd. participated in the Canadian & NL Trade Mission to the Netherlands.
The program featured supply chain briefings; meetings with prospective businesses; tours of various ship building facilities, including the Rotterdam Port; and various networking and B2B matchmaking seminars. Throughout the Trade Mission, Seashore established strategic relationships, and also attended the prominent Marine Equipment Tradeshow (METS).