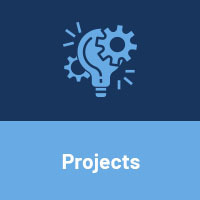 Projects we worked on
Projects we worked on
The past two years has brought a continuous increase in our core services business offerings to a variety of clients.
We have provided:
1. Marine Surveys - Some of these are "warranty"' surveys whereby Seashore staff inspect a vessel or cargo to assure that there are no apparent impediments to successful completion of the planned voyage. For example, during much of 2020, staff have travelled to the north coast of Labrador to inspect barge loads of heavy equipment being shipped from the Voisey's Bay mine site.
Seashore also undertakes "verification" surveys where we inspect arriving marine cargoes for damage, as well as conduct additional inspections upon arrival of a cargo at its final destination. In 2020, a significant portion of the pipe arriving for offshore operations was inspected by Seashore personnel.
We also conduct vessel condition surveys in order to confirm that a vessel and it's planned operations are in conformity with regulatory, underwriters and owner requirements. We recently undertook such a survey of a large regional passenger/cargo ferry.
2. Technical Reviews - The implementation of Seashore's Vessel Management Software (VMS) frequently requires a detailed technical review of vessel operations. While some of our technical reviews are not associated with VMS, many are. Seashore's team is highly skilled at conducting technical reviews to ensure that there is a clear, comprehensive and cohesive system in place for the safe and effective operation of a vessel. In 2019/2020, these technical reviews were undertaken for a fleet of provincial ferries and fishing vessels in Iceland and Greenland. In 2019/2020, we undertook technical reviews and surveys of offshore seismic vessel operating off the coast of Newfoundland and Labrador. Among other systems, we examined riggings, lifting gear, and high-pressure systems in order to confirm that they met the conditions of their operating licences from the Canada- Newfoundland and Labrador Offshore Petroleum Board.
3. Vessel Refit Management - Seashore staff have extensive experience with the repair and refit of factory freezer trawlers operating in the Arctic. In 2020, we directly managed the refit of one factory freezer trawler and reviewed and advised on the refit of two others. The directly-managed refit was completed on time, and under budget.
In 2018/2019, Seashore was contracted to consult on a Newfoundland and Labrador ferry that was being refitted in dry dock , but which was that was over budget and behind schedule. Our task was to reschedule work, create work arounds and advise government personnel on work performance from the shipyard.
4. Change of Flag Registration - The sale of a vessel which requires registration with another nation can be extremely detailed and complex. During the past number of years, Seashore personnel have become adept at working with the lawyers, flag state and classification entity inspectors, and the other stakeholders involved in this process. We led the process for the change of flag registration from Iceland to Denmark for a 1000 gross tonne fishing vessel and also for the Greenland to Canadian reflagging of a 2500 gross tonne fishing vessel. Additionally we led the reflagging of a 300 gross tonne Norwegian tug to Canadian registration.
5. Audit and Accident/Incident Investigation – Seashore in the past few years has regularly performing third party safety audits for underwriters and clients. Recent projects include safety audits for five (5) passenger/cargo vessels, the results of which were provided to the vessel owner and the contracting party. Our staff has performed hazard analysis, incident and accident investigations on crew injury, crew death and critical vessel machinery failure. Our reports identified root causes, and provided recommendations to mitigate the hazards associated with the incident/accident and highlighted lessons learned.