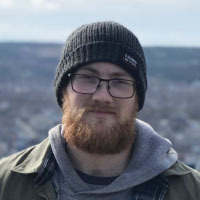 Peter Walsh
Team Leader - Ocean Technology
As the Team Lead for Seashore's Ocean Technology activities, Peter focus is the analysis of technical problems and the identification of the most appropriate solutions. Because he frequently personally leads the technical team implementing those solutions, he has a direct interest in ensuring that the solution is both practical applicable.
He values his reputation as a reliable and effective provider of technical services to Seashore's clients and encourages the members of his team to take pride in the provision of quality services.
A key interest of Peter is the optimization of vessel logistics and their processes. Peter's current business focus is the expansion of Seashore marine maintenance program and the application of modern digital and other technologies to improve vessel maintenance and refit.
Peter has more than a decade of direct experience in all aspects of marine repair. He holds a Bachelor of Technology from Memorial University's Marine Institute and is enrolled in a Master's degree program in Maritime Management. He has a technical background in underwater electronics and remotely operated vehicles.