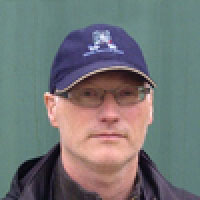 Jeff Walsh
President and CEO
Jeff Walsh is the President and sole owner of Seashore Maritime Services Limited. His participation in the maritime services industry started in early 1980's with working with MIR Ltd., a marine industry service company. He is also the President, and sole owner of that company, which continues successful operations as an entity separate from Seashore.
Jeff is a graduate of Memorial University's Marine Institute's Department of Naval Architecture, specializing in marine systems design. Following graduation from that program he worked in various enterprises associated with Canada's shipbuilding industry. In 1993, returned to St. John's to assume managerial responsibilities with MIR Ltd., acquiring ownership in early 2000's while continuing with core services offered by Seashore Maritime Services Ltd.
He saw an opportunity for offering a range of services additional to the traditional marine repair, fabrication and refit offerings of MIR Ltd.
During his extensive contact with the marine industry it became evident to Jeff that the traditional management of vessel operations would greatly benefit from the application of digital technology. He also concluded that current software programs were generally not adequately integrated and did not provide the required "end-to-end" vessel management solution.
Since 2012, Jeff has lead Seashore's development of the Vessel Management System (VMS), based on the widely-used Oracle® database. This software was evaluated by the National Research Council and ultimately accepted under the Government of Canada's Build in Canada Innovation Program (BCIP). Following testing on vessels of Memorial University's Marine Institute, VSM was made available for commercial use. In addition to being marketed by Seashore, VMS is also available through a partnership with DNV-GL, a major European vessel classification entity.
In addition to selling and supporting the VMS platform, Jeff has lead the core services offered by Seashore which are:
Marine Insurance Warranty Surveys
Suitability and On-Hire Surveys
Major Vessel Casualties
Technical Representation
Project Management Systems