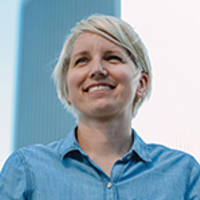 Ivana Drcec
VP of Technology
As Seashore's Chief Technology Officer Ivana Drčec is responsible for leading a team of software developers who designed and continually improve the VMS vessel management platform. Based upon the Oracle® database, the cloud-based VMS provides comprehensive management of all aspects of vessel operations.
One of the recent VMS advances has been the acquisition, processing and analysis of data from a vessel's machinery and equipment. Currently of interest is the development of a 3-D program to provide more interactive access to VMS information, including facilitation of remote "vessel walk-throughs".
Ivana holds a Master's degree in Electrical Engineering and Computing from the Faculty of Electrical Engineering and Computing at University of Zagreb, Croatia.
She also holds certificates in Ship Operations, Naval Architecture as well as in Classification and Statutory Surveys from Lloyd's Academy.