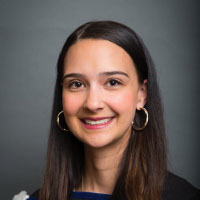 Robyn Case
Team Leader - Maritime Operations
As Seashore's Team Lead for Maritime Operations, Robyn applies a "Lean" systematic method to work processes in order to identify the optimum combination of safety, quality and efficiency in the search for solutions to clients's requirements. Driven by her passion for workplace wellbeing, Robyn encourages a culture of safety, not only within her work environment, but also in the solutions Seashore proposes to our clients. She shares Seashore's belief that modern technology offers opportunities to enhance both operational efficiency and safety within the maritime industries.
Robyn's primary employment responsibilities include:
Implementation of Seashore's VMS (Vessel Management System) within clients' operations, including producing technical documents such as SMS, standard operating procedures, checklists, etc.;
Coordination of the Safety Management System (SMS) for

passenger/cargo vessels on Newfoundland's South Coast;
Change of Vessel Flag Registration Process – Meeting Transport Canada

and Classification Society Regulations; and
Undertaking vessel inspections, general cargo surveys and structural

surveys;
Assisting with managing of vessel refits (costing/scheduling).
A graduate of the Industrial Engineering Technology (co-op) program from the College of the North Atlantic, Robyn also holds a Bachelor Degree in Maritime Studies from the Fisheries and Marine Institute of Memorial University of Newfoundland and Labrador.
Robyn has a Certificate in Naval Architecture form Lloyd's Maritime Academy and is currently working towards her Master of Maritime Management at Memorial University.